Top Ten Illuminati Whistleblowers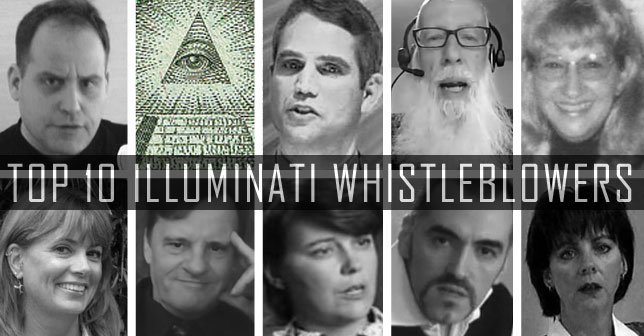 This list should not be confused with the numerous
government and corporate whistleblowers
whose revelations have had repercussions and have impacted the real world.
The inconsistencies, not only within individual testimonies, but between each whistleblower's description of the Illuminati's hierarchy, methods, and rituals, indicate that all but one have to be wrong.
At least 9 of these individuals are either spreading disinformation, lying, or mentally disturbed.
Their differing versions of what the Illuminati is and does
cannot coexist in the same reality.
Nevertheless, there are some similarities that should be underscored. For instance,
Lucifer is a major player
in Illuminati circles and is mentioned by all ten whistleblowers. For some Lucifer and Satan are the same, while others describe them as separate beings. The Illuminati appears to be into human sacrifices with no less than 8 of our whistleblowers reporting witnessing or participating in it.
None of the whistleblowers on this list were rank and file Illuminati members and all reached a high position with the group. Eight of our 10 whistleblowers are members of prominent Illuminati bloodlines and were born to it. One willfully joined the order of his own free will, while another was unwittingly brought in as a negotiator between opposing factions of the Illuminati.
Nazis are popular with four whistleblowers specifically mentioning Josef Mengele. Half mention preparations for the coming of the Antichrist as a major goal of the Illuminati. Virtually all of them give the Rothschilds a prominent (but varying) place in the Illuminati with two singling out the involvement of the late Philippe the Rothschild. Three claim that Reptilian aliens are real, but with vastly different descriptions about what they are.
At least 8 have or had superpowers such as clairvoyance, levitation, or telekinesis.
They are all bullet proof. Despite the Illuminati being described as the epitome of power who planned the first and second world wars, they have been unable to silence any of the whistleblowers on this list. Nine are still alive and well, revealing the Illuminati's blatant incompetence in dispatching its enemies and keeping its secrets hidden.
Strangely, when überbelievers realize that one or more of these whistleblowers are lying, they rarely conclude that the person is making it up and is most likely clinically insane. Rather, they claim that they are part of a complex psyop to spread disinformation and cover-up Illuminati shenanigans.
---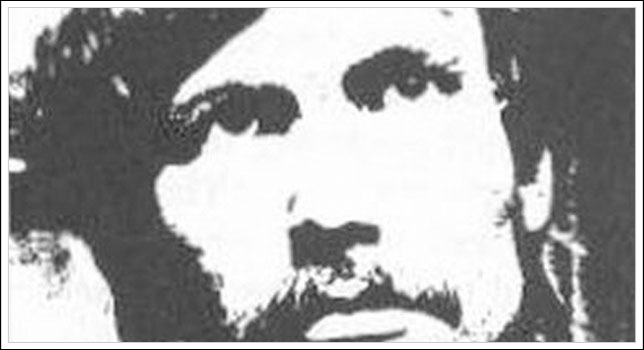 Illuminati High-Priest and Grand Druid Council member born into the prominent Collins Illuminati Bloodline who defected after seeing the Illuminati's plan for a New World Order culminating in 1980 with the installment of Jimmy Carter as the Antichrist.
Associated Acts:
Jack Chick, Fritz Springmeier, Henry Makow, Joseph "Doc" Marquis, Carolyn Hamlett
John Todd was born into the Collins Illuminati bloodline
in 1949
. The Collins had brought the Illuminati to America and had been practicing witchcraft for over 7 centuries. Some Collins opted to change their family names to Todd around 50 years ago. (
Tape 1A
)
At the age of 13, Todd was taken to
Hogwarts School of Magic
a Hogwarts-like school called an Outer Court, a specialized Illuminati school of witchcraft where he received training as an Illuminati Priest. He was ordained an Illuminati High Priest at the age of 18, and as a male Collin, took his place of the Grand Druid Council. At one time, he had more than 65,000 witches taking orders from him.
His sister climbed the Illuminati ladder a lot quicker; by the age of 13 she was already a High-Priestess and Queen of Ohio with 15,000 witches serving under her. (Tape 5A) She was mostly occupied with summoning up demons that appeared to be UFO sightings as part of the Illuminati plan.
Todd joined the Army and fought with the US Special Forces (Green Berets) in Vietnam, before being involved in the death of a superior officer and sentenced to 35 years imprisonment. Fortunately, a US senator, a congressman, and two generals, personally escorted Todd out of prison and had the building containing his Army records burnt down to hide the existence of the Illuminati.
In reality, Todd's army records were not destroyed. They showed that he had been a general clerk and typist and that he had never set foot in Vietnam. Todd was dishonorably discharged for being
emotionally unstable and a pathological liar
.
It is then that Todd realized that he wasn't just playing with candles and learned that everything he had previously learned on witchcraft was false. (Why did the Illuminati bother with the Outer Court? )
He was assigned the position of managing Z Records, a non-existent record company. Todd produced rock music in order to lead a new generation to Satan. He explained how each rock music album sold includes a demon summoned during
a secret Illuminati ritual
. The more albums someone owns, the more demons inhabited his house. All major studios have a Satanic temple built for such purposes. (Tape 6B) All rock stars are witches and must learn which language, secret codewords in which songs are written in that have different meaning to the initiated. (similar to
dog whistles
in politics)Occult authors such as CS Lewis and JRR Tolkien similarly summon demons into each copy of their books so that children would be guided towards Satan. They also own most televangelists such as Billy Graham and Pat Roberson. They paid Jerry Falwell $50 million to join their cause.
The 4 members of the Beatles are
four major Satanic prophets
, with their White Album "considered to be the Book of Revelation to witches." Charles Manson was sent to prison in order to organize inmates across US prisons for "
Helter Skelter
", the day when Manson and 200,000 soldiers would escape prison and slaughter Christians across the Unites States. The Illuminati-controlled government is helping by imposing gun control laws in order to minimize resistance during the massacre.
Christian rock music is also a gateway to Satan with its druidic-inspired drum beats… so are astrology, jewelry, Tarot cards (which demons personally guide), regularly playing cards, role playing games, Ouija boards…
Star Wars
was considered a major hit for the Illuminati. All actors were initiated witches and picked from the cast of the Young and the Restless soap opera. (they weren't) All actors on soap operas must also be witches. He also claims that the supernatural 60s soap opera
Dark Shadows
was based on the Collins family diaries which he provided.
Atlas Shrugged
is the Illuminati blueprint for a New World Order which the Illuminati refer to as The Conspiracy, or the Great Conspiracy. (using the word Illuminati in public is punishable by death, a fate that Todd has managed to escape) The book was commissioned in 1966 by
Philippe de Rothschild
and written by his paramour, Ayn Rand. (Tape 3A) They added juicy sex scenes to the book in order to keep decent Christians from reading it and discovering their secret plans. According to Todd, John Galt is Philippe de Rothschild.
He claims that fans of Atlas Shrugged are communist. (at this point anyone who has read the book should question if he had done so himself – Fans of Rand are selfish, entitled assholes, not communists.)
The
Necronomicon
, a
fictional grimoire
from H.P. Lovecraft's equally fictional universe is actually a sacred witches' bible. (
Tape 3A
) Todd claims to have seen word for word passages from the Necronomicon in the Book of Mormon.
In 1972, documents received via a US State Department diplomatic pouch directly from the Rothschild Tribunal convinced Todd that he had to leave the Illuminati. One document detailed an 8-year plan for total control of the world. (minus China, which would be totally wiped out –
Tape 1B
) It also included a letter from the Rothschilds saying that they had "found their man", and believed to have found the Antichrist – They were referring to Jimmy Carter.
Needless to say, the Illuminati did not take over the world in 1980, Jimmy Carter was not installed as the Antichrist, and China remains intact
with an aggressive growth towards capitalist.Upon discovering Todd's defection, the Illuminati immediately put a bounty on his head. However, Todd was now protected by Jesus Christ and survived multiple attempts on his life, including escaping unarmed from an exploding building.
The Illuminati is directly controlled by Lucifer. Under Lucifer is the Rothschild Tribunal, to which he directly gives his orders. The All-Seeing eye on the US dollar bill represents Lucifer, while the capstone represents the Rothschilds. The Rothschilds are not humans; they are the sons and daughters of Lucifer and are considered gods among the Illuminati. The Rothschild Tribunal gives its orders to the Council of 13 aka the Grand Druid Council. (
Tape 1A
) The Illuminati now goes by the name of
Moriah
.
in America, the Illuminati is represented through the Trilateral Council (he means Trilateral Commission) which is the central committee of the Council of Foreign Affairs (he means Council on Foreign Relations). It is financed by Standard Oil who always uses the colors red and blue in their corporate logos. (Todd was familiar with Gary Allen's
None Dare Call it Conspiracy
and had probably listened to
Myron Fagan's lecture on the Illuminati
. (
audio
|
transcript
)
Freemasonry is a tool of the Illuminati. Todd claims that
every Mason has to take a life
in order to ascend to the 33rd degree.
With each lecture, Todd's tales grew increasingly implausible. For instance he once claimed that John F. Kennedy faked his own death and that as the Kennedy's personal warlock, had just returned from counseling the late President on his yacht. The same audience that had been his bread and butter gradually turned on him in 1979 with the publication of critical
The Todd Phenomenon
as well as condemning articles in
Cornerstone Magazine
and
Christianity Today
exposing his lies.
Eventually Todd, who had been fired from numerous jobs for inappropriate behavior towards teenage girls was found guilty of rape and sentenced to 30 years in prison. Predictively, Todd and his supporters claimed that he had been
framed by the Illuminati
, more specifically, a US Senator who wished to get his hands on Todd's list of Christians presently in hiding. With no congressman or senator to rescue him, he was left to serve his sentence until 2004, when he was
transferred to a mental health facility
where he
died in 2007
.
Although, few people take Todd's claims seriously anymore, influential researchers such as
Jack Chick
,
Fritz Springmeier
, and
Henry Makow
continued to support his claims. In the early 80s, Todd was invited by Randy and Vicki Weave to lecture in Iowa. (Unlike Todd, Weaver had been an
actual Green Beret
) They too, believed that the federal government was about to round up and annihilate Christians culminating in the events at Ruby Ridge.
His stories have found their way into many of the tales by the Illuminati whistleblowers on this page and modern commentators such as
G Craige Lewis
and
Professor Griff
continue to parrot his claims about the music industry. (repackaging Todd's claims about Rock for Hip Hop)
Sources and further information:
John Todd Former Illuminati Occult Member Gives Testimony Of Involvement In Witchcraft
– mp3s of lectures given at
Tom Berry
's Bible Baptist Church in Elkton, Maryland in 1978This archive includes Tape 1A (43 min), 1B (44 min), 2A (43 min), 2B (40 min), 3A (43 min), 3B (40 min), 4A (43 min), 4B (1 hour 16 min), 5A (41 min), 5B (39 min), 6A (43 min), and 6B (36 min).
Most of the information on Todd comes directly from these tapes.
Some juicy bits on youtube:
John Todd a Former Illuminist-
Explaining The Illuminati
(Full Length)
= clipped from Tape 3A (start at 2:03)
John Todd's
introduction to Atlas Shrugged
(transcript from Tape 3A starting at 3:31)
John Todd –
The Rothschilds are children of Lucifer
Tape 6A starting at 14:58
The Illuminati and Witchcraft
– Transcript of lecture given at
David Berg
's The Family International in 1978 for distribution to its members
The Todd phenomenon
: Ex-grand Druid vs. the Illuminati – Fact or Phantasy?
John Todd's
Message From Prison
– Part 1 of 4
partial transcript
in 13 Illuminati Bloodlines)
Collaborations with Jack Chick
1974 –
The Broken Cross
, 1978 –
Spellbound?
, 1978 –
Angel of Light
Cornerstone Magazine
–
The John Todd Story
by Gary Metz
Christianity Today
–
The Legend(s) of John Todd
by Edward E. Plowman
The Prodigal Witch Part III: John Todd
Part 1 (
Part 2
)
---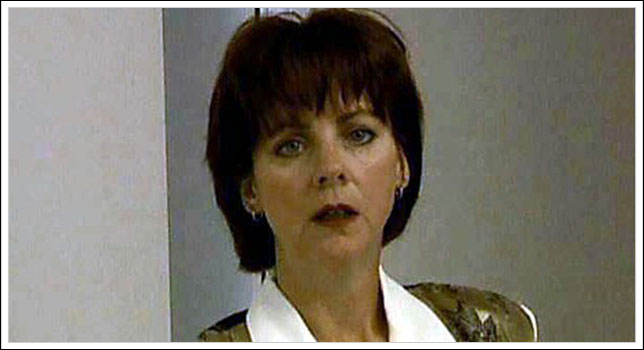 American born into the Illuminati and groomed from before her birth by Reptilian alien overlords to become a Mother Goddess and High Priestess capable of summoning interdimensional being known as The Old Ones.
Associated Acts:
David Icke
Arizona Wilder was born into the Illuminati and groomed to become a High Priestess of the Illuminati and one of three of its
Mother Goddesses
. (aka Starfire) Her birth was planned by the Illuminati and her parents were forced to relocate to California so that Arizona could begin her training.
Her training involved being tortured by a variety of means including, brain electroshocks, sleep deprivation, sensory deprivation, drug injections, sensory overload, and eating her own feces. This was done in order to create split personalities which could be programmed and used as needed by the Illuminati. Various cuts to her brainstem gave her a photographic memory. (which she clearly
doesn't
have) Wilder's programmer was Nazi war criminal Josef Mengele who wore a huge emerald ring on his left hand and went by the name of Dr. Green. (see
here
for who Dr. Green might be)
Wilder was chosen well before her birth for her role as a Mother Goddess. They required her psychic abilities which gave her the unique gift of being able to summon the
"Old Ones", interdimensional Reptilians
. She was also one of the few powerful enough to keep them from crossing the magic circle and coming into our world.
At the age of 5 she
traveled to Leningrad
to help develop their psychic research program in conjunction with the KGB. In one experiment, she had to astrally project herself into an adjacent room and use a pencil to mark a piece of paper. Much to the Soviets' amazement, she was able to do so on her third try.
Illuminati rituals are usually conducted on military bases to avoid interference from outsiders. She visited a 14-level deep underground base underneath Area 51 and there, learned to
communicate psychically with dolphins
. She also met Grays referred to as
"Psibers"
that were manufactured from the genes of the aforementioned dolphins. They were also Reptilians walking around in their non-human forms.According to Arizona, members of the Illuminati are not humans. They are Reptilian aliens who need to consume human blood in order to maintain their human shapes. They also have a tendency to shapeshift while they are sleeping. (which would most certainly cause some embarrassing moments) A whiff of blood can cause them to shapeshift. (Illuminati Reptilians generally make crappy surgeons or soldiers.) Arizona tells us that the Royal palace household whenever someone on staff had their period. They find menstrual blood of a recently-terrorized Aryan to be especially tasty, although human babies are still the highest form of sacrifice.
She has seen
George Bush, Henry Kissinger, Ronald Reagan, Gerald Ford, Hillary Clinton, Jay Rockefeller, Newt Gingrich,
at Illuminati rituals. During these rituals she
witnessed Queen Elizabeth, Prince Philip, Prince Charles, Guy de Rothschild, Tony Blair, Gerald Ford, Lyndon Johnson, shapeshift into their Reptilian forms.
Oddly enough, she has also seen ancient alien astronaut theorist
Zecharia Sitchin
shapeshift into a lizard. His role is to spread disinformation.
Joseph Mengele
, also a shapeshifter, usually accompanied her to these rituals. The rituals usually begin with a sacrifice, then a blood feast, followed by an orgy. (so pretty much a standard Game of Thrones episode)
She once overheard
Fayed and Queen Elizabeth
at Balmoral Castle discussing arrangements for the
ritual sacrifice of Princess Diana
. She adds that as Diana lay dying in the Pont de L'Alma tunnel,
her unborn fetus was removed and distributed to "high Illuminati members to consume."
David Icke, of course, eats this up.
The Illuminati is governed by 13 bloodlines which are mostly made up of British and other European royal families. The Aryan race lived on the Mars before the Reptilian came to the planet and took it over. The Aryans escaped to Earth's moon before again being attacked by Reptilians. They moved to Earth 6,000 years ago and began mixing with Earth's local population. The Illuminati holds the key to Atlantis.
However, 2,000 years later, the Reptilian arrived and started the Merovingian bloodline along with the 13 bloodlines of Europe. Aryans with blues eyes and blonde hair are deemed especially pure, and the Reptilians are careful in keeping the pure Aryans (the Martians) from interbreeding with the local population. Note that the members of the British royal family are very poor blue-eyed, blonde-haired specimens.
A French aristocrat known as
Pindar
is the undisputed leader of the Illuminati, surpassing Queen Elizabeth, or even the Rothschilds and Rockefellers, in status. Pindar stands for "Phallus of the Dragon" but his public personality is the Marquis de Libeaux. The Illuminati puts a lot of effort into spreading Pindar's seeds and impregnating has many Aryan women as possible. Arizona once saw
pet dragons in Pindar's basement
while wandering around Alsace-Lorraine castle.
Wilder was also impregnated several times with Pindar's seeds by his henchmen,
Guy de Rothschild
, who had been tasked with her impregnation.
Ms. Wilder first realized that something was wrong in 1989 while undergoing psychotherapy and realizing she had a lot of missing time. She was soon able to recover memories of being sexually and ritually abused by her father as part of her mind control programming. She attributes her ability to regain her memories to the death of her programmer and handler Josef Mengele in that same year. Guy de Rothschild tried to take over as her handler but failed.
She eventually escaped in 1993 by cutting off her hair. (I kid
you not
.)
The National Security Agency soon started following and harassing her.
Did Wilder offer any proof for her claims?
No. She
drew a bunch of pictures
based on her recovered memories. None of her artwork shows anything Reptilian looking. She also showed Icke her "Mother Goddess ring" and a copper necklace that supposedly allowed her to amplify her psychic powers during Illuminati rituals.However,
she has recanted
most of what I present here. She is the only one to have done so on this list thus far. She disavowed anything she told
David Icke
, but now believes she was programmed using electric shocks in preparation for her meeting with Icke.
---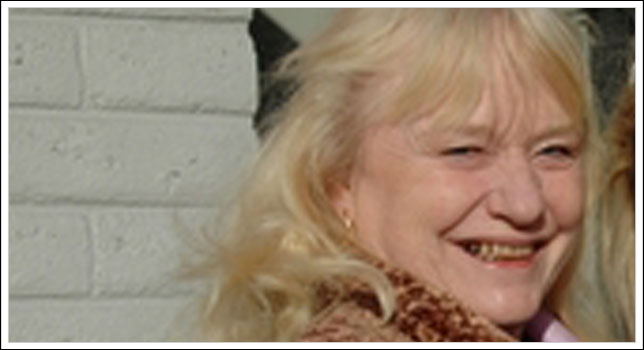 Monarch Mind Control victim and programmer born into an Illuminati family and groomed to marry the Antichrist until recovering her memories, leaving the Family, and going through intensive deprogramming sessions for over a decade.
Associated Acts:
Fritz Springmeier, Greg Szymanski |
image source
Cisco Wheeler was born into a "
transgenerational satanic family
". Her father was a mind control master programmer for the US government, a 33º Freemason, Grand Druid Council member, and Illuminati Grand Master, who made a living drug running during the Vietnam War. He had married her mother, a good Christian, in order to infiltrate Christianity as part of Illuminati plans back in the '40s.
Her trauma-based programming began while she was
still in her mother's womb
so she could sexually service the top echelon of the US political structure, including President Dwight Eisenhower, as well as governors, mayors, and members of the British Royal Family.
Wheeler's two primary programmers were her father, known as Mr. Black, and none other than Nazi war criminal
, known as Dr. Green (or Greenbaum) Mengele is a recurring character in Monarch recovered memories. Cisco's father was Mengele's number 2 man.Cisco was part of the Illuminati's
Monarch mind control
program. According to Monarch theories, the
CIA's MK-ULTRA program
is considerably more advanced than it is being let on. Thanks to Nazi advancements, the CIA/Illuminati is now able to create a perfect mind-control slave by using traumatic events, and films such as
Fantasia
,
Wizard of Oz
, and
Alice in Wonderland
to create multiple personalities. Each perfectly isolated personality (altar) can then be programmed for various Illuminati functions (sex, assassination, blackmail, spy, etc.). According to internal documents that Cisco has seen, there were over 2 million active Monarch slaves in the US in 1968.
She was very close to her father due being kept in isolation and having exclusive contact with him. As a programmer, he was able to control her liver, kidneys, heart, and lungs using hypnosis. At 18 months, she was suddenly taken from him. The next time they met, he violently rapped her to begin her trauma-based programming.
Apparently unaware that she is using a pseudonym and that her family name is not actually Wheeler, (either
Johnson or Anderson
) she tells us that she is the grandniece of US Army
General Earle Wheeler
(her father's partner in Vietnam drug smuggling) supposedly himself a descendent of
President Ulysses Grant
. (he isn't)
Many of Wheeler's recovered memories of trauma feature cages.
Cages in the desert
– Wheeler and other 2-4 year old children were individually kept in hot cages in the desert. They were left in the scorching heat for hours without any water or food. Josef Mengele would then walk in between the cages with a daisy in hand. He would play a twisted version of
He loves me, he loves me not
with the cage's occupant. If the last petal pulled was a "love me not", he would take the child out of the cage and
murder them on the spot
.
Cisco says this exercise was for her benefit only because she was special and the Illuminati had something planned for her. All the other children were expendables. It served to demonstrate what would happen in Mengele stopped "loving" her.
Kittens in cages
– In order to make Illuminati slaves into kittens, the Illuminati would set up two cages and put kittens in one and a young girl in the other. The kittens were given love and affection while she would be shocked every time she wanted food or water. She was spit on and humiliated for being a human child. She had to create a split personality and become a kitten to escape. Cisco still didn't believe herself to be human when being deprogrammed year later.
Monkeys in cages
– She would be locked with other children in cages while monkey and apes took care of them. One monkey would feed them, one would beat them, and the other would rape them.
Cisco claims that the ultimate function of the Illuminati Monarch system is to provide the Antichrist with bribes, the three
Mothers of Darkness
. She, of course, was chosen to be one of these 3 brides. Members swear an oath to Lucifer, to bring on the end times and to install the Antichrist on his throne. They are from the
13 Illuminati bloodlines
and no one from outside these bloodlines is allowed in.She finally broke free at the age of 40 when her father, who had been her handler and primary programmer, died. (She doesn't mention if Mengele's
death in 1979
had any effect) She soon began reintegrating her personalities and met four other women who also had been programmed as Monarch Sex Slaves by her father. Because all 5 women had been trained as programmers,(shades of Svali
#7
) they were able to "understand the inside of the heartbeat of Lucifer himself" and carefully deprogram themselves over the course of many years.
You'd think that Monarch slaves suddenly breaking free when the master dies would be a problem for the Illuminati, but Wheeler tells us that they are suicide altars that are triggered when the Master dies causing subjects to off themselves. (Wouldn't that be an even bigger problem? The death of a single primary programmer would trigger a domino effect and cause hundreds of people to kill themselves… I'm not sure Ms. Wheeler has actually thought this through…)Breaking off from the all-powerful Illuminati has not been easy for Cisco. She gets a lot of threatening phone calls, letters, and routinely got ran off the road and shot at. Illuminati agents would also wait for her at her therapist's just to let her know that they could burn her house down or shoot one of her children in the head.
Sometimes, they would kidnap her, torture her, electrocute her, drug her, and rape her (including "gun-rape") over and over again.
Unfazed, Wheeler joined up with Fritz Springmeier, author of 13 Bloodlines of the Illuminati and deprogrammer. They wrote 3 books together:
They Know Not What They Do
,
The Illuminati Formula Used to Create an Undetectable Total Mind Controlled Slave
, and
Deeper Insight into the Illuminati Formula
. The last two books are instructions on creating Illuminati slaves.
She is still alive and maintains a website at
CiscoWheeler.com
.